New England IPA in kegs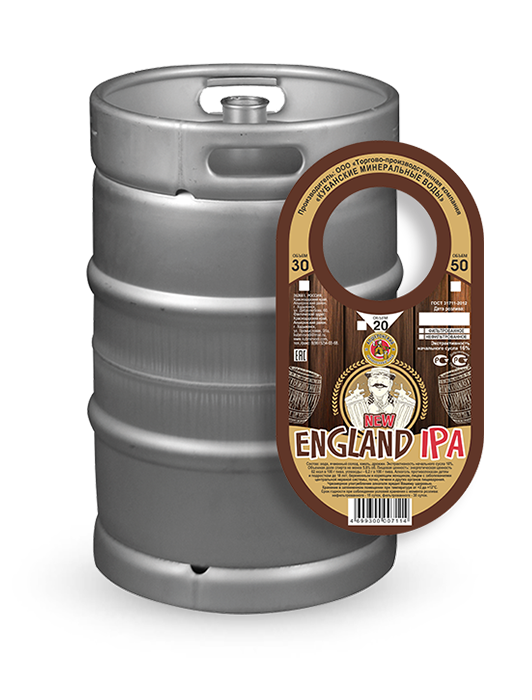 New England IPA in kegs
Light non-filtered beer
This is aromatic and strong beer, with a tropical fruits flavor. The beer is brewed using 5 types of hops and 5 varieties of malt. It is sold being non-filtered.
COMPOSITION:
water, barley malt, hops and yeast
ENERGY CONTENT:
62
kcal (
275
kJ) per 100 g of drink
STORAGE CONDITIONS:
Store in a darkened room. Storage temperature is +2°C to +20°C. The shelf life of filtered beer poured in glasses is 45 days, and the shelf life of beer poured into kegs is15 days. The shelf life of non-filtered beer is 7 days, provided the storage conditions are observed.